Sunmill Brand
Jeenxi Technology's own brand

(sun + milling machine) Its meaning: on behalf of our enthusiasm, dedication, professionalism and solidarity, such as the rising sun, ready to go. It expresses high quality milling machine brand messages as well. Our marketing promotion is like a red dot on the LOGO. It is hoped that the Made in Taiwan-Sunmill brand will be sold all over the world and shine on the international stage through the extension of the market with customers, manufacturers and partners, creating revenue, sharing glory and growing together.

sells to more than 32 countries around the world, including Turkey, Russia, China, Japan, Vietnam, India, the United States, etc., and cooperates with industry strategic alliances in ODM and OEM.
The main target customers: (1) Aerospace industry (2) 3C electronics industry (4) Medical equipment manufacturing (5) High precision Die & Mold industry (6) Machinery component manufacturing (7) Defense industry.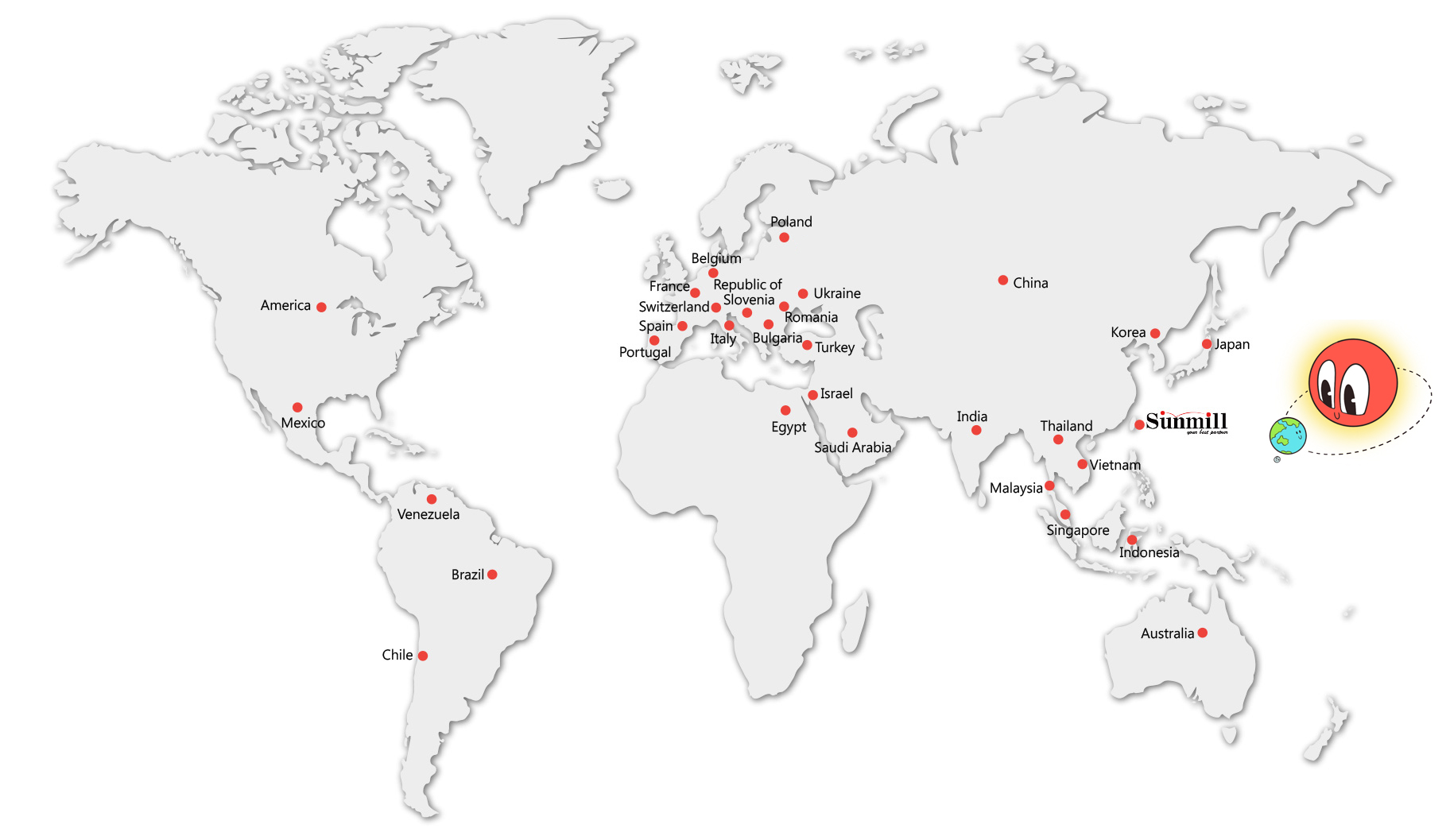 Asia
China
India
Indonesia
Japan
Korea
Singapore
Thailand
Israel
Malaysia
Vietnam
Saudi Arabia
Europe
Belgium
Bulgaria
Switzerland
Belarus
Spain
Italy
Poland
France
Portugal
Romania
Russia
Republic of Slovenia
Turkey
Ukraine
America
Brazil
Mexico
America
Venezuela
Chile
Oceania
Australia
Africa
Egypt